Hairstyles for 2018 – Reverse Balayage
So what's everyone going to be asking for in 2018 you might ask? Well it's the Reverse Balayage
2017 was all about balayage. The go-to hairstyle for anyone who liked to colour their hair whether it be natural tones or bright colours, we couldn't get enough of the trend.
https://www.facebook.com/salonm141/videos/1561222917248044/
Let's face it all of our obsessions with this hair dye technique was justified, but we like shiny new things just like everyone else There's a new balayage hair trend storming into town and this one's a little backwards, "Literally"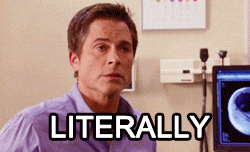 Taking the dark brown roots, blended into honey blonde tones formula and turning it upside down is named the 'Reverse Balayage.' This was pioneered by hairstylist Deryn Daniels at the Chrome Salon in Colorado and first spotted by PopSugar in the UK. Reverse Balayage switches up the regular balayage we all know and love, to create a look with golden blonde roots at the top and darker brown tips at the bottom. Daniels posted a picture of the rule-breaking dye technique on Instagram with the caption: 'In a world full of blonde balayage, be a reverse.'
Take a look at their Instagram post below.
https://www.instagram.com/p/BeWgJqelBIS/?taken-by=deryndaniels
If this isn't for you, you could always go for a glitter balayage for extra fabulousness, take a look at this Instagram post below.
https://www.instagram.com/p/BcBWKCqjVes/?utm_source=ig_embed&utm_campaign=embed_profile_upsell_logged_in_test
So what do you think? Will the Reverse Balayage be your next choice for colour technique?
If you'd like to book in for a consultation Call us!