Salon-M Shop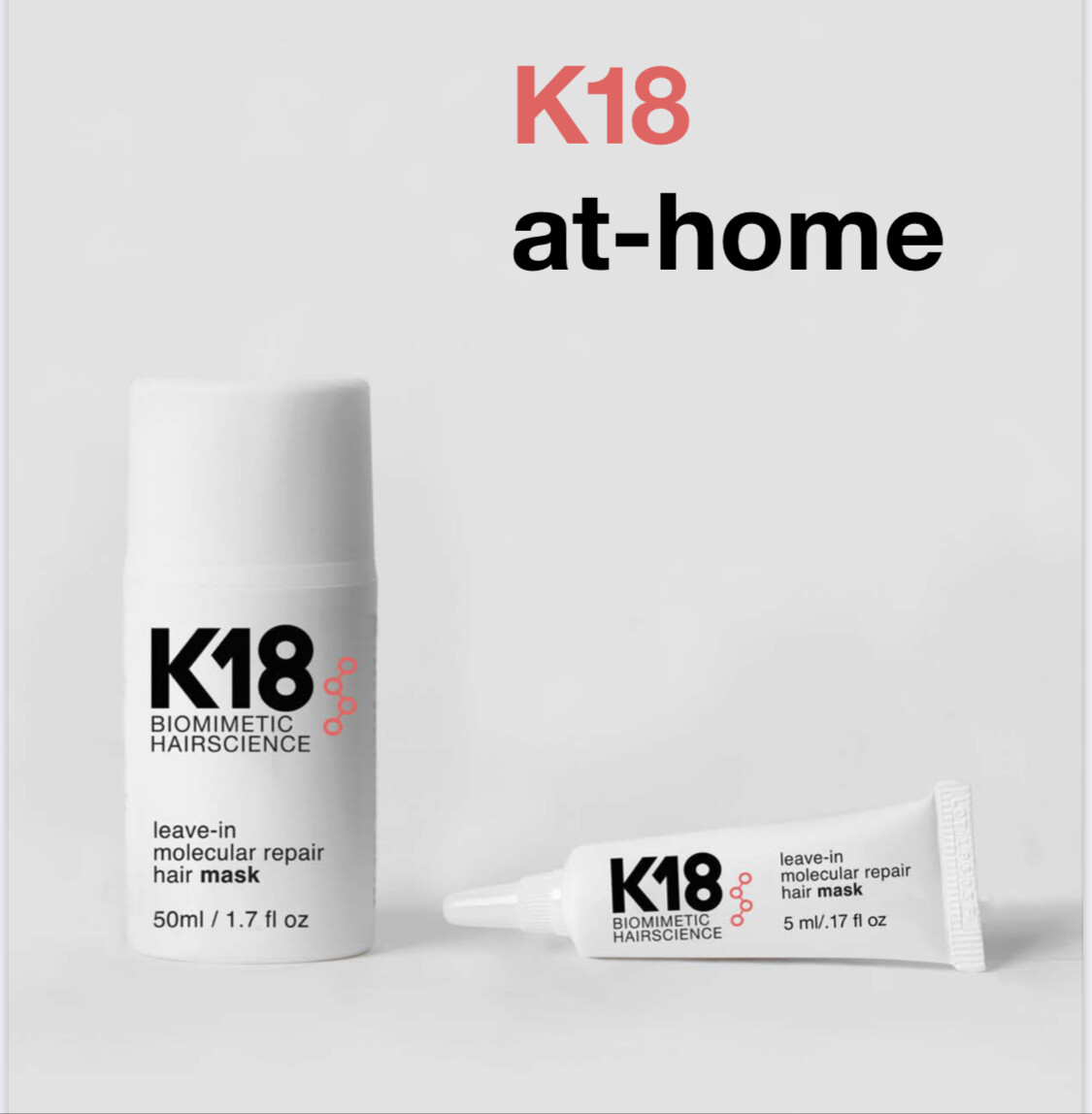 K18 Molecular Repair Mask 50ml
SKU 00070
Product Details
K18 is the latest revolution in hair repair.
A little goes a long long way.
Wash hair with a deep cleansing shampoo - we recommend Joico"Clarifying Shampoo" to remove any build up on the hair prior to using K18 Mask.
Shampoo hair twice with clarifying shampoo and leave the 2nd shampoo on for 5-10 mins. Towel dry and add 1-2 pumps for finer/ shorter hair, 3-4 pumps for longer hair and 5-6 pumps for thick long hair.
Comb through and leave for 4 minutes. DO NOT RINSE OUT
To finish the hair perfectly we recommend Joico "Luster Lock Multi Perfector spray" before adding styling product & drying the hair as required.
Why not introduce a friend to K18?
Save this product for later